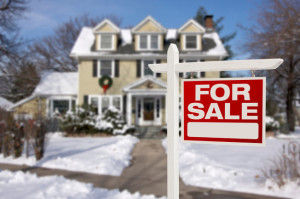 How to Spot a Bad Real Estate Agent
The right agent can help you find your dream home or sell your existing home fast, but the wrong agent can ruin both transactions, and leave you in shock. That being said, its interesting how little buyers and sellers give thought to choosing an agent.
To start, get as many recommendations from friends and relatives as you can to see which agents are buying and selling the most homes in your area. Be way of choosing a realtor based on reviews online, as online reviews are usually where disgruntled clients post. That's generally why you see more negative reviews of things online, rather than positive.
Don't be afraid to ask questions about how many listings the agent has, and how many homes she has sold in your area. These are actually some of the most important things you can ask.
Here are some red flags to watch for when choosing a real estate agent:
The agent suggests the highest price for your house. If you're selling your house, get listing presentations from at least three agents. Ask them questions such as what comparable homes have sold for and how long it will take to sell.
The key here, is that they all are looking at the exact same data. Even if you don't know anything about the market, by their answers alone, you'll be able to tell which agent knows their stuff, and which agents don't. Pricing a home too high at the start often means it takes longer to sell and ultimately sells for less, and the longer your property sits on the market, the more people are going to think there's something wrong with it. It's human nature.
The agent does real estate on the side, part time. Whether you're a buyer or seller, you want to choose an agent who is not only available, but also actively in the market. It's not the fact that they don't work as often, its the fact that without working as often, they aren't going to be up to date. You want an agent who jumps on new listings and shows them to you as soon as they hear about them. And, if you're a seller, you want an agent who has the time to show your house as needed.
The agent is a relative. Using a relative as your realtor generally is a bad idea.
If you are close, they will not take it personally that you don't use them. In fact, many will understand that you simply don't want to have emotional ties involved in a business transaction. Be aware, every family is different and some may have a relative that will be extremely angry that you don't use them. Don't risk not selling your home for the amount you want, in the time frame you want, because you don't want to upset aunt Kathy.
The agent doesn't know the neighborhood. Finding a neighborhood expert is important in areas where moving a block can raise or lower the value by an exceptional amount of money. This is why it is so important to hire a realtor who really knows not just the "areas," but the neighborhoods.
The agent charges a lower commission. Generally, realtor commission fees 5-7%. This fee is split between the buying and the selling agent. Some realtors will negotiate a commission fee lower than that, but don't expect to be top priority.
Real Estate Agents – Angie's List